Article: Style Tip: How to Style your Slip Dress with a T-Shirt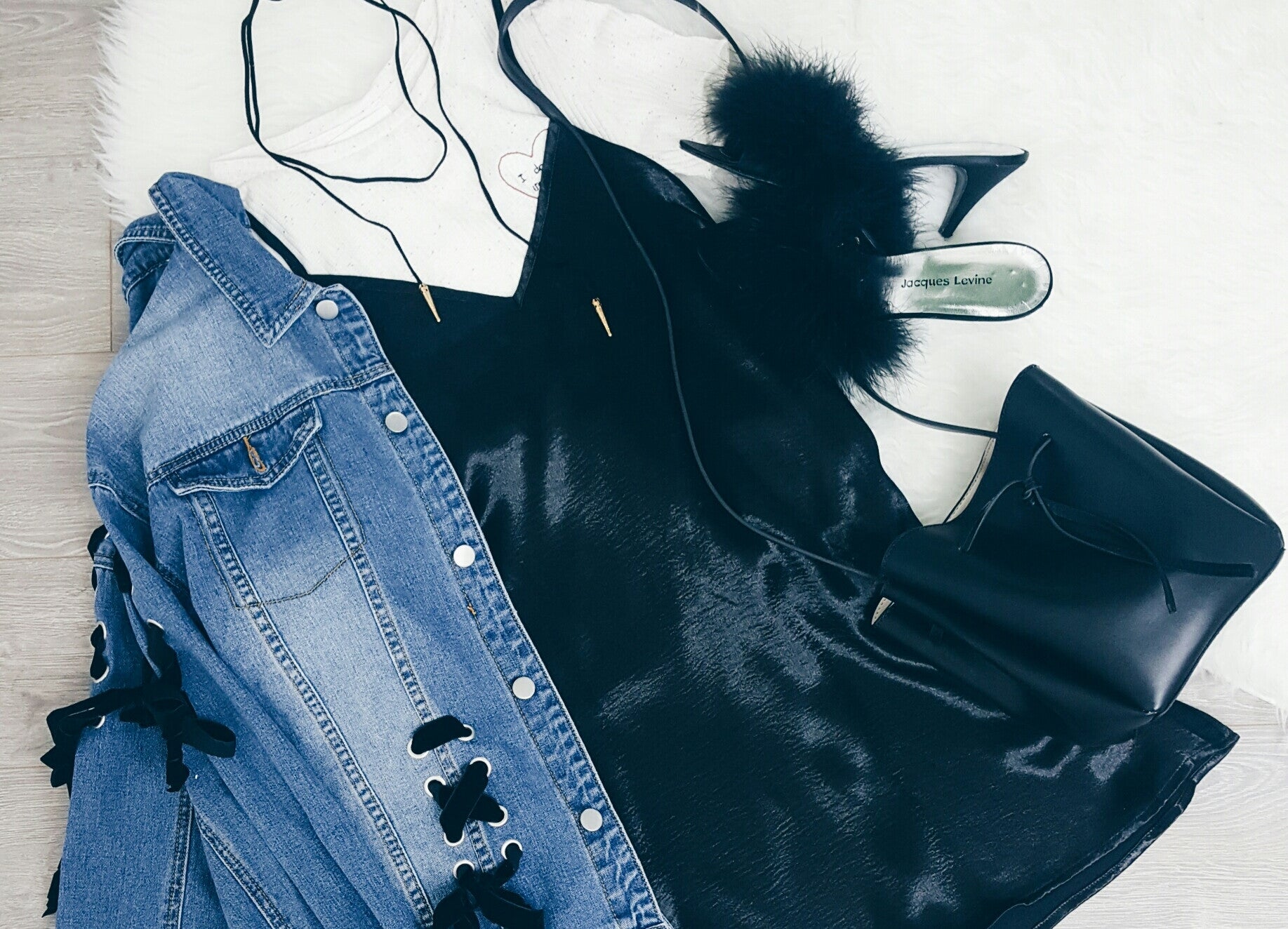 Style Tip: How to Style your Slip Dress with a T-Shirt
The cutest look that is so on trend right now! Once you choose the perfect tee (like our 'It's not you. It's Me.' t-shirt), then pair her with the perfect slip dress (like our Ellie Choker Slip  Dress for example) you will already be off to a great start!
After that, all you have to do is add in some sweet accessories. We have a great side by side example below to give you inspiration. The other accessories we added are the Bolo Wrap Necklace, Hazel Bucket bag and Denim Bow jacket as a great top layer to complete the look and all available in the shop!
How would you style this look? Would love to know what you think!
xoxo,
O+S